Who We Are
Known as; Northwest Arkansas's premier trailer dealer™, we have built a strong reputation in the trailer industry based on the fundamentals of quality products, customer friendly service, knowledgeable staff, and the best trailer prices around. Serving customers in one of the top places to live in America, Northwest Arkansas Trailer Sales is representing excellence in Northwest Arkansas. Located in North Fayetteville off North College Avenue, Northwest Arkansas Trailer Sales supplies consumers with first-rate trailers at affordable prices, from a locally and family owned business. At Northwest Arkansas Trailer Sales, we are affiliated with an unsurpassed manufacturer in the trailer industry. Our company works with the top brands to ensure our customers that when they are inquiring about our products; they are looking at only the finest made and favored in America. That's why Northwest Arkansas Trailer Sales works with Big Tex Trailers to supply consumers the Best Trailers for the Best Price.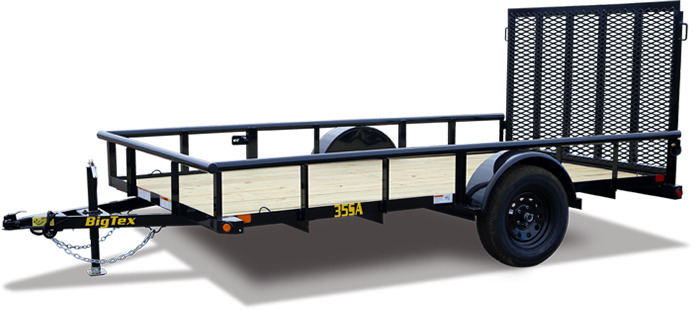 Utility Trailers
Our utility trailers come available in multiple variations of sizes. Widths of 60", 77" or 83", and are available in lengths from 8' to 22'. Whether you need single axle, or tandem axle, all available with multiple add-on options, we have the trailer you need!
Car Haulers
Whether you're looking for a single car hauler to take your most prized possession to an auto show, or a three-car auto wedge hauler for Hot Shot transportation, NWA Trailer Sales can meet your specifications.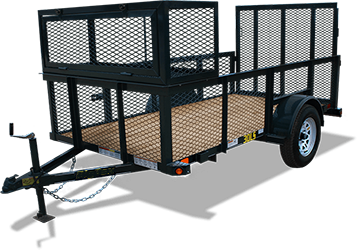 Landscape Trailers
We offer landscape trailers in single or tandem axle, with 2' to 4' tall sides. Available with landscape boxes, weed eater racks, heavy-duty cleated ramp gates, and much more to make sure your trailer can get the job done.
Equipment & Tilt Trailers
Our Equipment and Tilt Trailers are available in 10K to 16K, stationary or tilt. So whether you're hauling a small tractor or a heavy skid steer, we have the perfect trailer for you.
Dump Trailers
Our Dump trailers give you versatility like no other brand in the country. If you're looking for a dump to get small jobs done around the house or farm, or a massive dump trailer for your commercial needs, our dump trailers are designed to handle whatever load you have to haul and dump.
Flatbed Trailers
Whether you are looking for a small gooseneck trailer for the farm, or a massive heavy equipment trailer for your ranch or construction company, our gooseneck and heavy equipment trailers are designed to handle whatever load is placed on them.
Enclosed Cargo Trailers
With space for moving or construction, we stock quality Cargo Trailers by Continental Cargo, with plenty of options to spec your trailer for your specific needs.
Custom Built Trailers
If the manufacturer's standard options do not fit your needs, we will design and build a custom trailer that is uniquely suited to fit you and the job at hand. Whatever job you need your trailer to do, we can build the perfect fit.